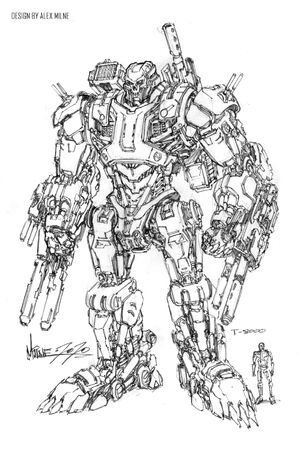 The T-8000 is an upsized and heavily-armed Terminator developed by Skynet possibly based on technology reverse engineered from Cybertronians in Enemy of my Enemy timeline.
Skynet had developed and built the T-8000 in a Terminator Factory in Omega Base located under the ruin of Big Jeff's. Before the T-800 could travelled to the 1984 via Time Displacement Device, the base was breached by the Decepticon Seekers and Insecticons. A T-8000 attacked Skywarp with its elbow, but was later destroyed by him with a single null-ray shot to its head. Enemy of my Enemy issue 1
Appearance
Edit
External links
Edit
Community content is available under
CC-BY-SA
unless otherwise noted.